Who are we?
Our website address is: https: //www.20dys.com/.
This site is the property of Yves Le Pape.
You can contact him via the contact form on the site or directly at the address: contact @ 20dys.com
You can also write to him at the address below:
Yves Le Pape
35 Ernest Renan Street
29100 DOUARNENEZ
This site is hosted by Infomaniak.
This site is produced by the company CreaWeb sense which is managed by Laura Begot-Guegan. You can write to him at this address: laura@creawebsense.fr
Use of personal data collected
CONTACT FORMS
When you submit a request through the contact form on the site, we keep the data you have sent us indefinitely. However, this data will never be used for commercial purposes. We keep them only for the purpose of tracking files.
COOKIES
This site uses cookies. For more information, go to the Cookie policy.
STATISTICS AND AUDIENCE MEASUREMENT
This site uses cookies in order to measure the audience through external statistical tools (including Google Analytics). These cookies allow us to know the practices of Internet users visiting this site (IP address, entry page, exit page, operating system used, browser used, time of consultation …). These statistics allow us to improve the user experience.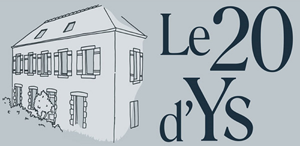 20 rue Saint Michel
29100 Douarnenez